Staff reports | The American Ballet Theater will be in Charleston on July 17 for a free outdoor performance on the Citadel's parade ground, Summerall Field. Participate, you are invited to RSVP on a first come, first served basis.
Presented by the Charleston Gaillard Center, ABT Across America takes place in eight cities across the country. Each show will be played without an intermission. ABT Across America repertoire to feature Lauren Lovette Madness variations, a work for eight dancers set to music by Francesco Geminiani, the piece by Jessica Lang Let me sing forever a pas deux mixing ballet and jazz vocabulary on songs by Tony Bennett, Darrell Grand Moultrie's Indestructible light, a celebration of American jazz music and a classic pas de deux from ABT's vast repertoire.
Support for this program is made possible by generous donors who have dedicated time and resources to the Charleston Gaillard Center Dance Initiative.

FAQ.
Also on the calendar: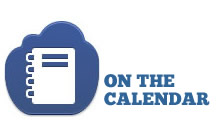 Safe sounds: Firefly Distillery, North Charleston. Head to citypapertickets.com to secure a place. Tickets are available now. Doors open at 6 p.m. for shows that start an hour later. (Editor's note: City Paper Tickets, which is operated by sister publication Charleston City Paper, operates the box office for Safe Sounds.) Check out some of the current shows:
July 15th :

Dust of seven

with Austin Meade and Kirra.
Party at the Point: 6 p.m., Fridays in July, Charleston Beach Resort and Marina, Mount Pleasant. The beloved Happy Hour concert series is back with live music and plenty of food and drink. Each event is limited to 600 general admission ticket holders. Tickets are available on citypapertickets.com. All shows cost $ 10, with children 12 and under being free. Doors open at 5 p.m. Range :

Kiss on the Cooper: 7 p.m., July 31, Mount Pleasant Pier, Mount Pleasant. The SugarBees will perform live music as part of this popular monthly event in Charleston County Parks. More shows on August 21, September 11 and October 23. Doors open at 7 p.m. Click to learn more and buy tickets.
Jazz Art Series: 6 p.m., August 25, Gibbes Museum of Art, 135 Meeting Street, Charleston. The Art of Jazz 2021 series of original music inspired by art at the museum will feature the Geoffrey Dean Trio on August 25. Tickets cost $ 40.
In progress
Now free: Beach bus on weekends. the Charleston Area Regional Transportation Authority operates a new Beach Reach shuttle with hourly weekend service to provide a new connection between Mount Pleasant and Isle of Palms. The Landside Beach Reach parking lot is located along Market Center Boulevard in Mount Pleasant Towne Center. The Beach Reach stop on the island is located on 9th Avenue and Ocean Boulevard, next to the public beach access. Open until September 6 from 9:15 a.m. until final departure from Palms Island at 5:35 p.m. Cost: free.
The Lawn Party exhibition: Through September 19, Charleston Museum, Meeting Street, Charleston. The Charleston Museum is pleased to present The Lawn Party: from satin to seersucker, the latest offering in its historic textile gallery. In an "unprecedented" time when large gatherings were discouraged and fashion shifted towards casual wear, this exhibition is a celebration of dressing for an outdoor party. Bringing a touch of glamor to a difficult time, the clothes on display were selected with the great idea of ​​"after" in mind. It's a perfect opportunity to come and see what to wear for your next outdoor event as we move towards the new 'normal'.
Bring photos to life. Through October 31, Charleston Museum, Meeting Street. The museum exhibits The Lowcountry in Living Color: Bringing Historic Photographs to Life like the latest offering in his Lowcountry image gallery. Coloring images in black and white allows viewers to see components that might otherwise be overlooked. To buy tickets.
Birds of prey flight demonstrations: 10:30 a.m. to 11:30 a.m. Thursdays and Saturdays, Birds of Prey Center, 4719 Route 17. Awendaw. The center has reopened to visitors after it closed due to the COvID-19 pandemic, once again inviting people to come and explore the world of raptors through an outdoor program and a flight demonstration. Tickets: . $ 20 / adult; $ 15 / children 3 to 17 years old.
Bird watching at Caw Caw. Every Wednesday and Saturday, especially until the end of February, you can see a plethora of birds at Ravenel's Caw Caw Interpretive Center as they pass through the Lowcountry. The regular two-hour walks, which start at 8:30 am, pass through distinct habitats that allow participants to see and discuss a variety of birds, butterflies, and other organisms. Registration is not compulsory. Participants are encouraged to bring their own binoculars. A paid attendant is required for participants aged 15 and under. Max. 10 participants. Fee: $ 9; free for Gold Pass holders. Open to all ages. After: Caw Caw Interpretation center.
Agricultural markets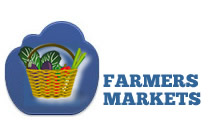 Here's a look at a bunch of local farmer's markets where you can find fresh fruits, vegetables, crafts, and more. If you know of others, send us a message at: [email protected].
Mount Pleasant Farmers Market: 3:30 p.m. to 7 p.m., every Tuesday, Market pavilion at Moultrie middle school, 645, boul. Coleman, Mount Pleasant. Check here to find out more.
Holy City Farmers Market: 4 p.m. to 7 p.m., each Wednesday, Holy City Brewery, North Charleston. sellers rotate weekly to provide shoppers with a tiny but powerful shopping experience. vendors will sell a range of products from specialty foods, home and body care to arts and crafts. More information.
West Ashley Farmers Market: 3 p.m. to 7 p.m., each Wednesday, Ackerman Park, 55 Sycamore Avenue, Charleston. After.
North Charleston Farmers Market: 5 p.m. to 7 p.m., every Thursday, Felix Davis Community Circle at Park Circle. The market offers fresh, locally grown produce as well as vendors of arts and crafts, culinary specialties and live music. After.
Charleston Farmers Market: from 8 a.m. to 1 p.m., Every Saturday, Marion Square, 329 Meeting Street, Charleston. After.
Summerville Farmers Markett: 8 a.m. to 1 p.m., Every saturday, First Citizens Bank parking lot near Town Hall, 200 S. Main Street, Summerville.
Sunday Brunch Farmer's Market: 11 a.m. to 3 p.m., every Sunday, Charleston House For, 1977, Maybank Road, James Island. While the market discourages people from spending too much time hanging out during the market, everyone is welcome to shop from their local vendors. More information.
If you have any events online, send us a message (

[email protected]

) and make sure to put "Inline Event" in the subject line. Likewise, if you have any cool ideas for things to do while you're isolated at home, send them to us.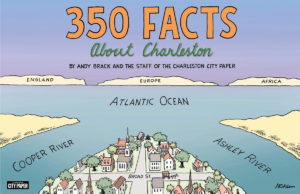 CHARLESTON'S STORY
ORDER NOW:

Copies of our new book,

350 facts about Charleston,

are now in bookstores in the Lowcountry area, but if you can't pass you can

order a copy online today.